Eine großartige Hommage und Rückkehr zum Outlaw-Country: 'So You Wannabe An Outlaw' von Steve Earle & The Dukes gibt es nun vorab als Stream.
Das Veröffentlichungsdatum von So You Wannabe an Outlaw ist am 16.06.2017. Die Platte erscheint bei Warner. Den Stream haben wir bei NPR gefunden. Klick Dich auch zu unserem Steve Earle Künstlerprofil durch, um Konzerttermine von Steve Earle in Deiner Nähe zu finden oder bei den Social Media Profilen vorbei zu schauen.

Und wenn Dir gefällt, was Du hörst, hol' es Dir bei iTunes oder Amazon.
So You Wannabe an Outlaw Tracklist
1. So You Wannabe an Outlaw
2. Lookin' for a Woman
3. The Firebreak Line
4. News from Colorado
5. If Mama Coulda Seen Me
6. Fixin' to Die
7. This Is How It Ends
8. The Girl on the Mountain
9. You Broke My Heart
10. Walkin' in LA
11. Sunset Highway
12. Goodbye Michelangelo
So You Wannabe an Outlaw Albumcover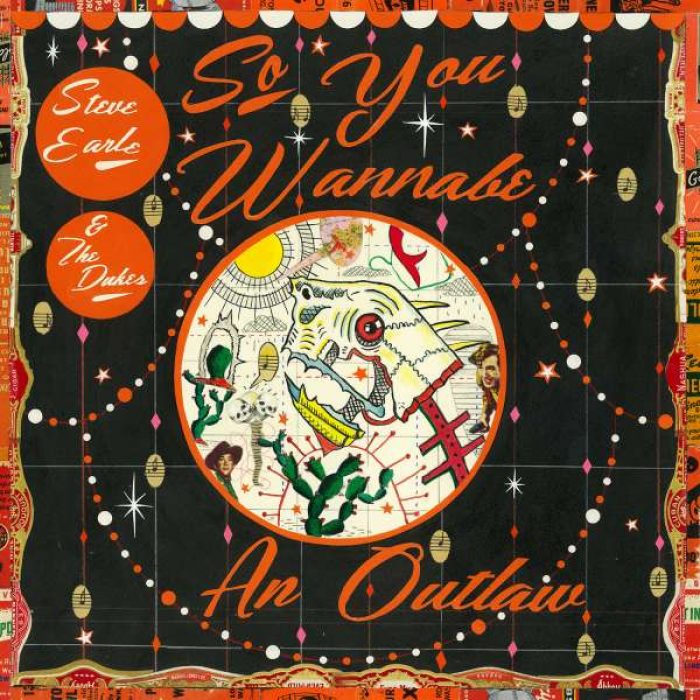 Steve Earle Konzerttermine:
03/20 - Omaha, NE @
The Waiting Room
03/23 - Des Moines, IA @
Hoyt Sherman Place
03/25 - Madison, WI @
Barrymore Theatre
03/31 - Chicago, IL @
Old Town School of Folk Music
04/10 - Bridgeport, CT @
College Street Music Hall
04/29 - Dallas - Fort Worth, TX @
Majestic Theatre
Achtung: Download links oder Leaks gibt es bei albumstreams.de nicht. Es ist in Kommentaren nicht erlaubt zu illegalen Quellen zu verlinken (z.B. Torrent)!