Eine großartige Hommage und Rückkehr zum Outlaw-Country: 'So You Wannabe An Outlaw' von Steve Earle & The Dukes gibt es nun vorab als Stream.
Das Veröffentlichungsdatum von So You Wannabe an Outlaw ist am 16.06.2017. Die Platte erscheint bei Warner. Den Stream haben wir bei NPR gefunden. Klick Dich auch zu unserem Steve Earle Künstlerprofil durch, um Konzerttermine von Steve Earle in Deiner Nähe zu finden oder bei den Social Media Profilen vorbei zu schauen.

Und wenn Dir gefällt, was Du hörst, hol' es Dir bei iTunes oder Amazon.
So You Wannabe an Outlaw Tracklist
1. So You Wannabe an Outlaw
2. Lookin' for a Woman
3. The Firebreak Line
4. News from Colorado
5. If Mama Coulda Seen Me
6. Fixin' to Die
7. This Is How It Ends
8. The Girl on the Mountain
9. You Broke My Heart
10. Walkin' in LA
11. Sunset Highway
12. Goodbye Michelangelo
So You Wannabe an Outlaw Albumcover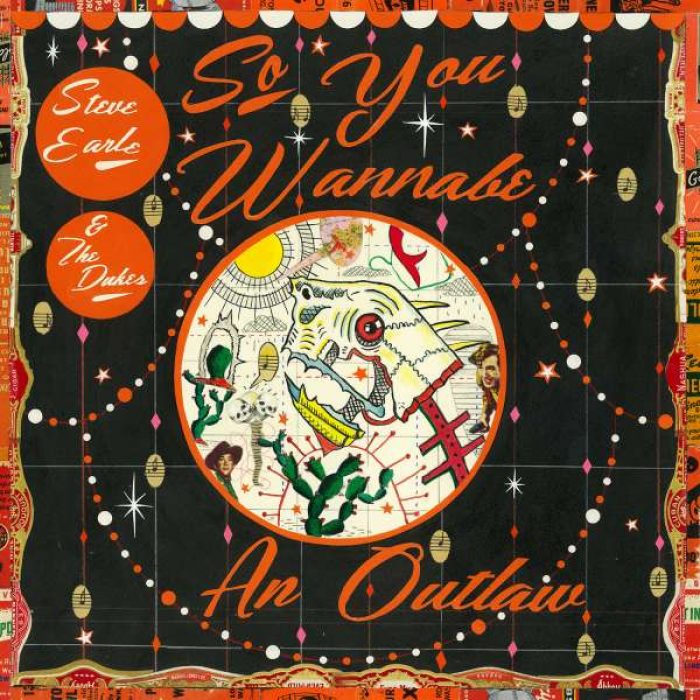 Steve Earle Konzerttermine:
08/16 - Chicago, IL @
Chicago Theatre
08/17 - Detroit, MI @
Meadow Brook Amphitheatre
08/18 - Indianapolis, IN @
The Farm Bureau Insurance Lawn at White River State Park
10/05 - SF Bay Area, CA @
Great American Music Hall
10/09 - New York, NY @
Beacon Theatre
10/26 - Philadelphia, PA @
Scottish Rite Auditorium
10/27 - Boston / Cambridge, MA @
Orpheum Theatre
11/26 - Baltimore, MD @
Rams Head On Stage
11/27 - Baltimore, MD @
Rams Head On Stage
12/05 - Pittsburgh, PA @
Jergel's Rhythm Grille
Achtung: Download links oder Leaks gibt es bei albumstreams.de nicht. Es ist in Kommentaren nicht erlaubt zu illegalen Quellen zu verlinken (z.B. Torrent)!