Soul, Jazz, Western! Ob die Mischung aufgeht könnt ihr im Stream zum neuen Pokey LaFarge's Album nachhören.
Das Veröffentlichungsdatum von Manic Revelations ist am 19.05.2017. Die Platte erscheint bei Rounder Records. Den Stream haben wir bei Brooklyn Vegan gefunden. Klick Dich auch zu unserem Pokey LaFarge Künstlerprofil durch, um Konzerttermine von Pokey LaFarge in Deiner Nähe zu finden oder bei den Social Media Profilen vorbei zu schauen.

Und wenn Dir gefällt, was Du hörst, hol' es Dir bei iTunes oder Amazon.
Manic Revelations Tracklist
1. Riot In The Streets
2. Must Be A Reason
3. Better Man Than Me
4. Bad Dreams
5. Mother Nature
6. Silent Movie
7. Good Luck Charm
8. Going To The Country
9. Wellington
10. I Will Never Change
Manic Revelations Albumcover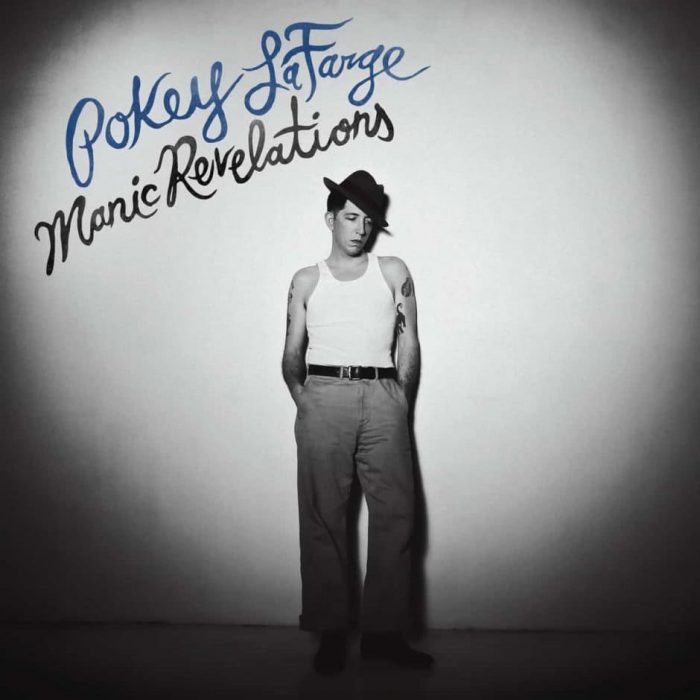 Pokey LaFarge Konzerttermine:
03/14 - Grand Rapids, MI @
Bell's Eccentric Cafe
03/15 - Detroit, MI @
The Ark
03/16 - Charlevoix, MI @
Live From Charlevoix: Charlevoix Cinema Iii
03/22 - Denver, CO @
Daniels Hall, Swallow Hill
03/23 - Cheyenne, WY @
Fort Collins Armory
03/31 - Augusta, GA @
Charles H. Morris Center
04/01 - Augusta, GA @
Charles H. Morris Center
04/05 - Los Angeles, CA @
Pico Union Project
04/06 - Phoenix, AZ @
MIM Music Theater
04/26 - Twin Cities, MN @
Cedar Cultural Center
04/27 - Madison, WI @
High Noon Saloon
06/13 - Twin Cities, MN @
Whispering Pines Campground
Achtung: Download links oder Leaks gibt es bei albumstreams.de nicht. Es ist in Kommentaren nicht erlaubt zu illegalen Quellen zu verlinken (z.B. Torrent)!