Ganze 6 Jahre mussten Fleet Foxes Fans auf ein neues Album warten. Bei Pitchfork gibt es 'Crack-up' jetzt in voller Länge zu hören.
This stream is no longer available. This happens from time to time as official streams are usually used for promotional purposes only.
You can still buy music by Fleet Foxes over at




Crack-Up Tracklist
1. I Am All That I Need / Arroyo Seco / Thumbprint Scar
2. Cassius, -
3. - Naiads, Cassadies
4. Kept Woman
5. Third of May / Ōdaigahara
6. If You Need To, Keep Time on Me
7. Mearcstapa
8. On Another Ocean (January / June)
9. Fool's Errand
10. I Should See Memphis
11. Crack-Up
Crack-Up Albumcover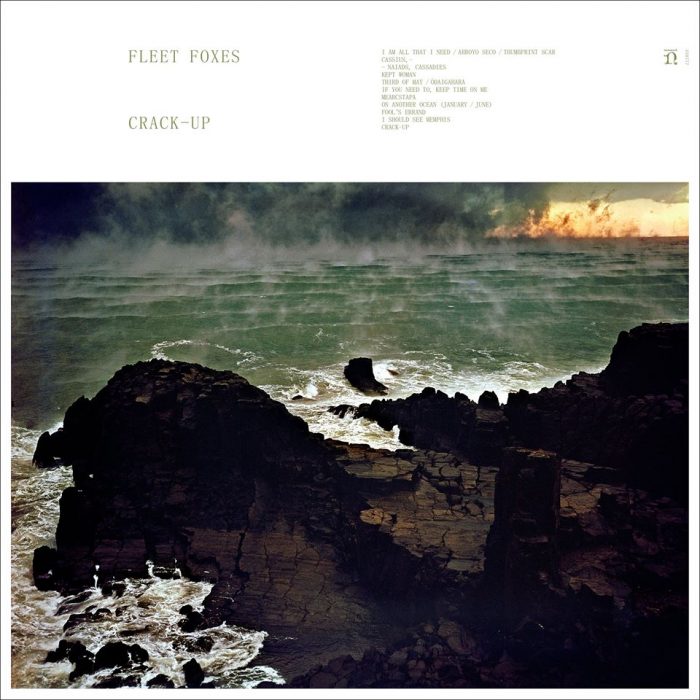 Achtung: Download links oder Leaks gibt es bei albumstreams.de nicht. Es ist in Kommentaren nicht erlaubt zu illegalen Quellen zu verlinken (z.B. Torrent)!